Aclim8 Combar™ Pro Titanium
A powerful patented elite tool used for chopping, splitting, digging, hammering, and sawing. Integrating essential age-old tools with cutting-edge technology, the Combar Pro has a rigid shaft and solid head, which combines a first-of-its-kind folding hatchet blade with a trowel and hammer. In addition, the hollow, glass-reinforced polymer shaft contains a survival knife and folding pruning saw or storage capsule designed to house personalized, mission-specific kits.
The COMBAR™ Pro is made of an uncompromising selection of materials, including 6AL-4V titanium, hard-anodized aluminum, and 420J2 stainless steel; each element has been crafted expertly. The Pro version was developed based on extensive experience and designed especially for outdoor enthusiasts.
Folded, the COMBAR™ Pro takes less space than a rolled-up newspaper, its lightweight and compact size make it easy to transport and stow. It offers optimal performance for a wide range of uses, be it at home or outdoors. Whether you are an avid outdoorsman or casual camper, the COMBAR™ will become the grab-and-go tool you always wanted.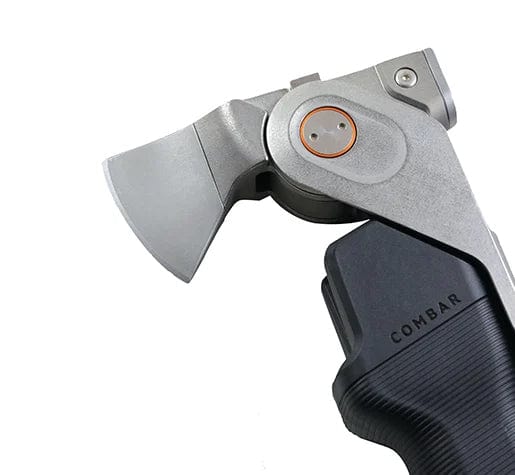 Hatchet
5-inch-by-2.5-inch head
Long handle and heavy head allows for free falling
Stainless steel blade with wide cheek design
Collapsible hatchet blade unfolds and locks into place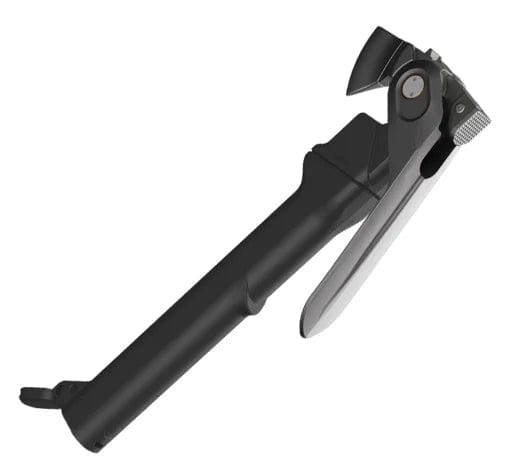 Spade
Hardened stainless steel hammer pad
Hammer pad textured for traction
Foldable Titanium spade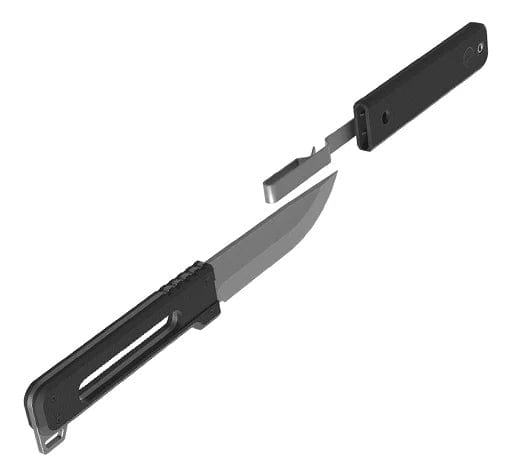 Knife
420HC hardened stainless steel
Full tang blade
Glass-reinforced polymer ergonomic handle
Integrated belt clip sheath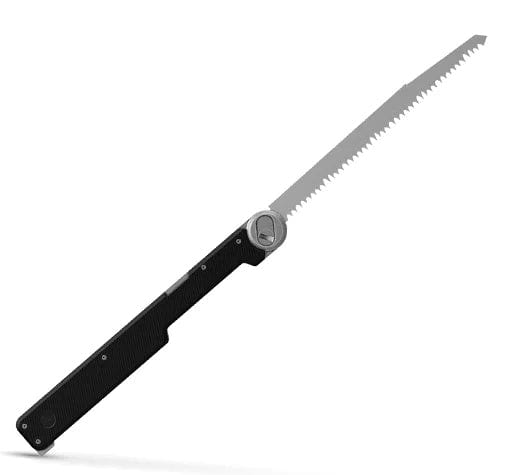 Saw
Swiss-made 10 inch 5 TPI high-carbon steel blade
Precision ground blade starts sharp and stays sharp
Folds in half for storage
Glass reenforced nylon handle
Replaceable blade
Aclim8 Combar™ Pro Titanium