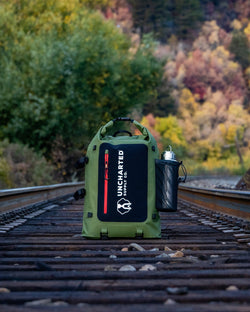 WORK AT UNCHARTED
Check below to see any current openings.
About US
Uncharted Supply Company was founded to prepare any adventurer for unexpected survival situations. Situations that occur everyday, like earthquakes, floods, or even power outages. We created The SEVENTY2™ Survival System. A 72-hour survival kit that anybody could use in the event of a dangerous situation. Expert-tested and expert approved, out of this system Uncharted Supply Company was born. Based in Park City, Utah we are now a growing team of adventurers and philanthropists bent on taking the worst case scenario and turning it into a somewhat-unpleasant-but-survivable scenario. Seems trivial, but that's a big difference. We'll make sure everyone can explore confidently.
CURRENT OPENINGS:
We don't have any open positions at this time. Sign up below to be notified.