This $350 Backpack Will Keep You Alive
What really sets the Seventy2 apart is the bag the tools are packaged in—and the way they're organized. Made from 60-denier tarpaulin, the 30-liter roll-top pack is completely waterproof and should remain so through plenty of abrasion and manhandling. That doesn't just mean it'll keep all the gear inside dry: it also turns it into something of a multi-tool. Need to haul a bunch of water? Empty the pack and dunk it in a lake. Need to get in that lake? The pack doubles as a flotation device.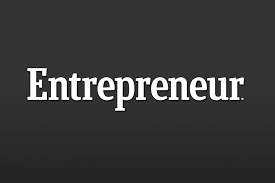 Emergencies Can Happen at Any Time. Here's How to Be Prepared.
In an emergency, if you can take care of yourself, you can likely also help someone else, and in that moment, you're becoming part of the solution. My experience is that, most times, a few simple tools or steps can change a potentially deadly situation into nothing more than a minor inconvenience.
This Kit Could Keep You Alive In The Wilderness
You're going to die someday, but not today—not if you have the Seventy2 survival system. That's the promise Uncharted Supply Co. is making with its new go bag, which is designed to have enough supplies to keep a missing person alive for 72 hours in the wild. Their thinking is that since most lost persons are recovered within three days, having the right equipment to endure that time in the wilderness is essential.
This Company Wants to Make Sure You're Prepared for Any Disaster
Schauf's not trying to capitalize on the doom and gloom of what the news can seem like these days, but he is real about the possibility of disaster. "I'm not a doomsday guy. I'm a guy that wakes up and the sun is shining, and I'm ready to explore. I might prep for a day that never happens, but people skin their arm, or fail to remember sunscreen on a hike, or forget water millions of times a day, and this kit will plug all of those holes. It's a go-to bag."

The Seventy2 on 'Shark Tank': A Look Inside the Survival Kit
There are tons of 'bug out bags', but there's nothing like The Seventy2. One of the things we realized early on was that even with the right tools in hand, most people didn't have survival experience, and it was highly unlikely they were going to take the time to learn. We also knew that when adrenaline is pumping, people need to get to the right tools fast, so we spent time organizing and color-coding each pocket based on need. Finally, we worked very hard to find the right balance between quality products that wouldn't fail you, and keeping the price within reach for as many people as possible. We wrapped all of that up in a sleek, understated, durable and waterproof bag with a great branding, and people have responded.

Introducing A Bug-Out Bag That Is Crazy Impressive.
Uncharted Supply Co. is the only non-veteran-owned company we're featuring in the Mighty Holiday Gift Guide. Founder Christian Schauf will be the first to tell you that his credentials, while prodigious, do not extend to military service. However, that doesn't mean he lacks firsthand experience in combat zones.
As frontman of the band Catchpenny, named by the Pentagon the "Armed Forces Entertainers of the Year" in 2008, Shauf made 38 separate trips to Iraq, performing 150 shows for servicemen and women stationed all over the Middle East.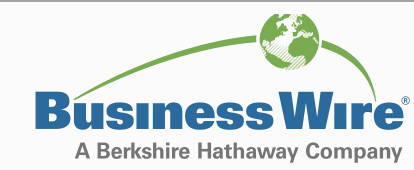 Uncharted Supply Co Raises Growth Capital from The Chernin Group
"Uncharted's mission is to make the world a safer place for all through high-quality products and educational content. The Chernin Group's investment brings an amazing level of financial and strategic support, experience, and relationships. We had an amazing first year as a company, and after working with the Chernin team over the last several months, we are confident their involvement is going to be an accelerant towards achieving our goals and growing our company," said Schauf.

W hy It's Time To Finally Get Your 'Go Bags' Ready In Case of Emergency
Uncharted's CEO and founder Christian Schauf said its Seventy2 Survival System is designed to do the thinking for you: Contents are printed on the interior shell to help organize and guide you when adrenaline is pumping and your mind is racing. The company consulted first responders, the military, bush pilots, doctors, mountain guides and others on the Seventy2 and cross-referenced their work with ready.gov, the Federal Emergency Management Agency and other emergency responders. The bag is waterproof and floats.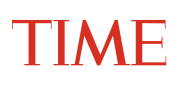 Prepare for the Apocalypse With These 10 'Prepper' Gadgets
You've heard of bug-out bags, but the team behind the SEVENTY2 set out to make the ultimate go bag by asking experts — survivalists, military, climbers and medical pros — which supplies or information were most important to include. The result is designed to get the user through that crucial first 72 hours in which 95% of emergency situations get resolved.'

Cool New Products For Your Jeep
'..The company worked closely with first responders, doctors, Special Forces operators, mountain guides, and other experts to develop the Seventy2 Survival System. Everyone from the city-dweller to families to the extreme adventurer were said to be kept in mind while developing the Seventy2 Survival System. Each kit includes comprehensible directions and organization for each of the 35 items in the pack, which is said to give even the most inexperienced the confidence that they can navigate an emergency.'