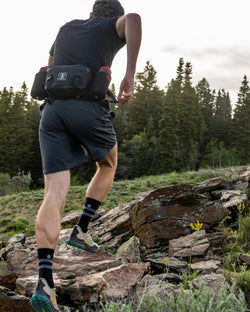 Designed to make the fastest pursuits safer.
When ounces and comfort count, count on us. Our gear is designed to be everything you need and nothing you don't.
Triage Kit
We interviewed over 100 outdoor experts to understand what they carried with them on a daily basis. The result: a collection of first aid necessities packed into a water-resistant pouch that fits in your pocket.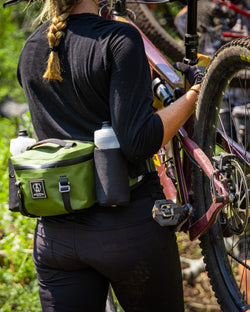 The Park Pack
For the biker, hiker, fisherman, hunter, walker, climber, and explorer. This hip pack is lightweight and narrow - somewhere between "supportive" and "I forgot I had it on." The Park Pack is designed to give you the protection you need, without interfering with the pure experience of your adventure. 
THE SEVENTY2® PRO DRY BAG
600D tarpaulin construction brings world-class toughness, along with welded seams that guarantee nothing leaks in or out. Adventure confidently in any weather, day or night, with the SEVENTY® Pro Shell's fail-safe roll top seal and reflective logos.
The Vault Duffel
This year, we set out to design a proper, trustworthy, affordable gear carrier for all of your adventures. The end result is the 100% waterproof Vault.
RAPID RAFT
Our durable, lightweight raft that weighs under 4lbs and folds up to the size of a loaf of bread. Perfect for crossing rivers, fishing in mountain lakes, or a float at the the beach. Inflates in less than a minute.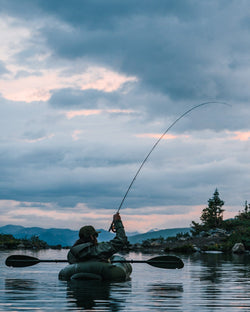 TRUSTED BY PROFESSIONALS
Billy Demong

Olympic Gold Medalist, Father

As a father, a youth coach and an everyday outdoorsman the Triage is an essential piece of gear that's with me all the time whether in my truck or on me in my Park Pack.

Julian Carr

Pro Skier, Founder of CirqueSeries.com

Whether it's Uncharted First Aid kit, Zeus Power System, Park Pack, or the Seventy2 Pro Survival Kit.. from the design you want to have Uncharted, but when you really need Uncharted you don't care how it looks, but Uncharted has that figured out too, it's exactly what you need in extreme situations. Whether it's preparedness or survival - Uncharted has got you.