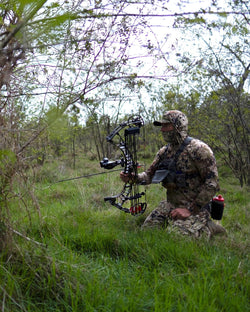 ONE LESS DECISION
Each decision can be the difference between success and failure. One decision you won't have to make is including our products, designed to get you all the way out there, and all the way home.
The Triage Kit
Lightweight emergency kit. Made from high-tenacity 30D double-ripstop nylon military surplus parachute fabric, we took it a step further and coated the interior, protecting from internal abrasion as well as external.
Under 150 grams
7.5" x 3.25" x 1.5"
Rapid Raft
Our award-winning, quick inflate raft designed for the deepest pursuits. Weighs 4 pounds, holds 400.
Trusted by Professionals
JASON MATZINGER

Hunting TV Host

Uncharted makes products that allow you to go places you've never been, while being more prepared than you've ever been…

Justin Lee

National Champion Spear Fisherman

The wild is one unpredictable friend and having the right gear helps make unpredictable, comfortable and life saving. Uncharted's line of products has you ready for scrapes and cuts, over night stays and even a float down the river. All made the with quality to help you get home.

JEREMY STEFFENSEN

Hunting Guide

As a professional guide, I'm responsible for not only myself, but my clients. The triage kit is with me every step of the way. And when we're moving fast, nothing works better than the Park Pack for a quiet and fast stalk.