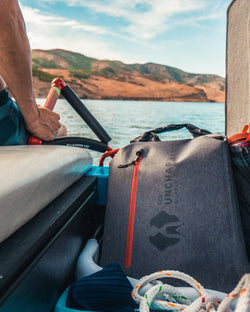 Shop by Activity
Shop products by the activities you're interested in.
Trusted By Experts
Michael Easter

Author, The Comfort Crisis, Professor, UNLV

I've taken Uncharted products on all my adventures near and far—on long runs at home in the Mojave Desert to remote reporting trips in Iraq and Bolivia. Uncharted has my back and there's no other brand I'd trust.

Billy Demong

Olympic Gold Medalist, Father

While I've been a believer in hip packs forever the Park Pack is far superior to anything I've ever come across. Even loaded to down full with enough for any day long adventure it runs, bikes, hikes and hunts while you forget it is there until you need something.

Justin Lee

National Champion Spear-fisherman, archer.

The wild is one unpredictable friend and having the right gear helps make unpredictable, comfortable and life saving. Uncharted's line of products has you ready for scrapes and cuts, over night stays and even a float down the river. All made the with quality to help you get home.