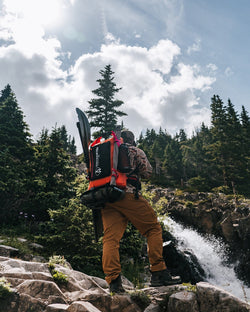 Our Story
See why we decided to create the most comprehensive 72-hour survival system on the market.
About Us
Founded in Nov 2016, Park City UT's Uncharted Supply Co's mission is to provide high-quality, intuitive gear to help people navigate emergencies big and small.

Uncharted's first product, The Seventy2 Survival System, reimagined the personal preparedness space and launched an industry.

From their appearance on Shark Tank, to placements in the Museum of Modern Art, to the product selected for use by government and private security agencies around the world, Uncharted has continued to design products that have saved lives around the world.

Today, Uncharted's expanded product line is available in over 200 retail stores, and provides coverage for the adventurer as well as those looking to prepare for an ever-changing world.