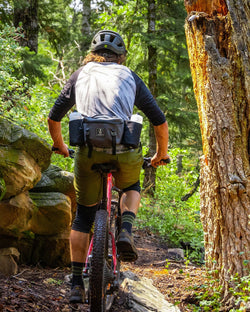 GET ALL THE WAY OUT THERE. AND ALL THE WAY HOME.
Nobody knows what drives us to go further, faster, higher. We only know that we have to. We're here to make sure you get all the way out there, and all the way home. So you can do it again tomorrow.
The Triage Kit
130g of "I forgot I had this thing on me", until you need it. Built to fit a bike jersey or our Park Pack perfectly, it's first aid + gear repair for those missions you'll remember for a lifetime.
The Park Pack
The perfect hip pack didn't exist, so we made it. Modular, water-proof, and scalable to your mission, the Park Pack is the best fitting hip pack money can buy. Money says you'll forget it's even there.