October 18, 2017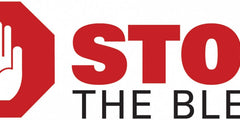 In light of the recent horrific shootings in Las Vegas, we wanted to provide some simple guidance on how to help someone with severe bleeding. Our thoughts and prayers go out to the victims of the shootings, their families and friends, and those that rendered care to the victims.
We spoke to Dr. Christopher Janowak, MD, a Trauma Surgeon and Assistant Professor of Surgery at the University of Cincinnati, as well as a 29 year Green Beret, and founder of Readyman, Jeff Kirkham. We wanted two perspectives and their approaches - despite very different work environments - are almost identical in approach.
WHAT ARE THE FIRST STEPS YOU SHOULD TAKE IF YOU ENCOUNTER A PERSON WITH MASSIVE BLEEDING? 
Dr. Janowak: We teach the fundamentals of bleeding in the Bleeding Control (B-Con) Basic course, which is part of the "Stop the Bleed" campaign sponsored by the American College of Surgeons.
When you encounter someone who is bleeding, make sure to confirm that the area is safe to you and the victim. If you become injured, you will not be able to help the victim. This also means protecting yourself from communicable disease by wearing gloves, if they are available.
After that, remember the ABC's of bleeding control:
A - Alert. Call or have someone call 9-1-1 and ensure that emergency medical responders are on the way.
B - Bleeding. Identify where the bleeding is coming from.
C - Compress. Apply pressure to stop bleeding, this includes properly applying tourniquets if they are available. Use a clean cloth or bandage and apply constant pressure to the wound. Keep constant pressure on the wound until help arrives.
Jeff Kirkham: I entirely agree. My mantra is "Stop bleed, pressure, pressure point, tourniquet, compression bandage". Coming in as a military guy, I also take extra consideration to make sure you are first in a safe location, especially in an active shooter scenario.
ONCE THE ABC'S ARE TAKEN, HOW QUICKLY DO YOU NEED TO FIND MEDICAL ATTENTION? 
Dr. Janowak: Seek medical attention immediately. Surviving severe blood loss depends first on controlling that bleeding and then being able to get the injured person to appropriate care as quickly as possible.
Remember the A in the ABC's - Alert emergency medical services by calling 9-1-1, so that help is on the way.
Jeff Kirkham: Agreed. By nature of a massive hemorrhage, significant damage has been done and needs high level medical attention immediately.
WHAT ITEMS ARE MOST HELPFUL TO HAVE ON HAND INF SOMEONE HAS SEVERE BLEEDING?
Jeff Kirkham and Dr. Janowak:
Tourniquet
Thermal Blanket
A mobile phone
Gauze/bandage
Tape
Splint
Mobile phone
We're fortunate to live in a time where we have access to nearly immediate communication in most places. Our mobile phones can be the best tool we carry. If you've encountered someone who is bleeding severely, the most important step is to call for help, 9-1-1 or for medical assistance.  They will be able to render the most appropriate care. Once you've called for help, follow the ABCs!
Medical kit
Keeping a good emergency medical kit in your car, office or home is always a great idea. A small kit that includes gauze, medical tape, and rubber gloves can help tremendously. Any other medical items – antiseptic wipes, bandages, scissors etc are also recommended survival supplies.
Tourniquet
A tourniquet can make the difference between life and death because it can help control and reduce massive blood loss. With a little training, it is easy to use and very effective. It is promoted by the American College of Surgeons.
Thermal blanket
A thermal blanket will help reduce the risk of hypothermia to the injured and can keep them more comfortable. They work by reflecting body heat back toward the body and are effective at reducing heat loss.
Jeff Kirkham: It's also important to be able to provide the correct information to first responders or rescue. A typical civilian 911 request includes the following questions:
Where are you?
Is the patient still breathing?
Number of injured?
Describe the accident?
Special considerations for EMS?
Hazards in the area?
Method of marking area?
Your name?
Your phone number and alternative phone number?
The views expressed above are general guidelines and should be used in connection with additional education on first aid care. The views expressed are solely the views of Dr. Janowak in his personal professional capacity and are not official statements by the University of Cincinnati College of Medicine or hospital system, nor the American College of Surgeons.
Dr. Janowak received his medical degree from the Loyola University Medical Center, completed his residency in general surgery at the University of Wisconsin-Madison, and completed his fellowship in Trauma and Critical Surgical Care at the Indiana University-Purdue University at Indianapolis. 
Jeff Kirkham served 29 years as a Green Beret with the U.S. Military. He has significant field experience with wounded persons and is the President and Founder of ReadyMan.