Fire Preparedness Checklist
September 30, 2020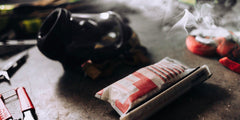 Fire Preparedness Checklist
Fire is one of the most feared emergency situations. It can be unpredictable, and severely destructive, causing damage to property and injury to persons. Each year, wildfires out west dominate the news cycle for a period. Whether caused by man or nature, the results are the same – catastrophic damage and potential loss of life.
However, there is much that can be done to prepare for a fire. Our fire preparedness checklist will help you create the best emergency plan so that you can ensure you keep your home and family safe and protected.
Prepare Your Home for a Fire
When dealing with a house fire, the most important tool at your disposal is a working smoke detector. Most of us forget all about them during our daily lives. That is why it is critical to not only install enough smoke detectors, but also to test them once a month to ensure they are in working order. You should also replace the batteries at least once per year.
If you are in an area prone to wildfires, you can take steps to help mitigate the chances for your home to catch fire. Look around your home. What do you see? Piles of leaves or dead vegetation? These can be extremely dangerous, as they provide fuel for a fire.
Clear any debris, including leaves and sticks, from areas like gutters, porches, decks, and eaves troughs. Remove any dead plants, trees, or bushes from around your house. Get rid of anything flammable from around your house, such as firewood and propane tanks.
Create a Fire Action Plan
President John F. Kennedy said, "The time to repair the roof is when the sun is shining." In other words, form a plan now when it is calm.
Consider your circumstances and create a strategy that is simple, yet effective. Formulate this plan now, well in advance of a potential fire. Your fire action plan will be unique to your family's needs. Ensure you consider everyone in your family, including those with mobility issues, the elderly, and your pets.
At a minimum, your fire action plan should consist of the following.
Evacuation Routes
The American Red Cross recommends knowing at least two escape routes from each room in your home. In the case of a wildfire, your evacuation plan should also include the routes you will take to escape the area.
Designate a family meeting spot outside of your home. This could be anything from a neighbor's house or a nearby gas station to a large tree. Again, in the case of a wildfire, this meeting spot may be several miles away, outside the danger area.
Practice your evacuation plan at least twice a year. By practicing, you increase the chance for muscle memory so that if the time comes, you can simply react and not panic.
Your Furry, Four-legged Family Members
Do not forget to include your pets in your family's fire evacuation plan. For smaller pets, it may be a good idea to have a travel carrier at the ready so you can simply place them in, grab and go. For larger household pets, keep a leash handy. If you own larger, farm-type animals, make sure you consider them when forming your evacuation plan.
Family Communication Plan
In any emergency, communication is a key component. Cell phone service is often unreliable, and it can be difficult to get through to family members if you become separated. Designate an out-of-area family member or friend as a central point of communication. This way each family member can "check-in" with the designated person as to their whereabouts and safety status.
If you are in the wilderness, consider a two-way radio for each member of your family. This may be a bit of an expense up front, but if you spend a lot of time in nature together, this may prove invaluable at some point.
Be Prepared for a Fire
Ensure you have at least two operational fire extinguishers, with one stored near your kitchen. Because we do not often use a fire extinguisher, it is a good idea to spend some time training with them during your twice-a-year fire evacuation drill. Make sure you check their expiration dates, too.
If you have time during a fire, especially as you prepare to evacuate for a wildfire, you should turn off your electric, gas, and water. Make sure each family member knows where these controls are and how to safely turn them off.
As with any emergency, you will want to create a well-stocked emergency supply kit.
Emergency Supply Kit for a Fire
In the event of a fire, you may have to be away from your home for an extended period. Therefore, you should put together an emergency kit with essential tools and supplies to get you through. Keep your kit someplace convenient and easily accessible, so that in an emergency like a fire, you can simply grab it and go. You may want to also consider a second kit to keep in your vehicle in case you cannot get to your primary emergency kit.
Once again, the items you place in your kit will depend on your family's unique circumstances and needs. But the following list provides a good guide of essential items that any kit should include.
Face masks or face coverings for COVID-19

Emergency contact numbers

A map with highlighted evacuation routes

Crucial medications, including prescription medications and medications for your pets

Three-day supply of non-perishable food such as canned goods, nuts, and jerky

Three gallons of water per person

Multitool

that includes a screwdriver, knife, and bottle opener

Flashlight

and extra batteries

Electronics chargers

Battery-powered radio and extra batteries

Copies of important documents, including birth certificates, passport, and driver's license

Cash
Sanitation supplies
Spare eyeglasses and extra contacts
If time and space allow, you may also want to bring with you irreplaceable items like family heirlooms and photographs. Other items to consider include valuables and hard drives and computer disks with important information.
Prepare for the Worst and Hope for the Best
While we never wish to see ourselves in this situation, we hope this fire preparedness checklist is useful in helping you prepare for a house fire or wildfire. It is imperative to prepare for the worst-case scenario so that you can ensure you, your family and loved ones, and your property and belongings remain safe and secure.