Customer Reviews
Write a Review
Ask a Question
05/03/2022
Luke

United States
Won't leave home without it
The park pack has been everything I hoped. It's small enough to be kept in my vehicle to grab on an impromptu hike or to pack full of essentials on a longer expedition.
05/03/2022
Shellie M.

Canada
Park Pack A Winner!
The product as promised sits and stays doesn't move around allows you to store keys, wallets, snacks and the first aid kit , remember to add it! It is made of high quality materials, good for all weather, bottles are a great size but not to big to way you down. Great range on size for adjusting the waist for someone a little larger or the small petite size. We hike, go for walks with the dog and carry snacks, puppy first aid as well as our own belongings. Amazing customer service and prompt at answering all questions. Thanks!
05/02/2022
Douglas O.

United States
Park Pak
Like it so much, we ordered a second one. Quality is much better than we anticipated. In fact, close to shockingly impressive. We now use one for "Dog" supplies, the other for humans on small hikes/adventures. Of course, once you have one, you would like more. For example. We would rather the bag be 40-50% larger and remove one water bottle (So you end up with a similar size). But wonder if the size grows, the uncomfortable bounce comes back. Speaking of that. We are quite pleased with how it does not bounce on our hips. Really like how it is waterproof. Not large enough for food and first aid kit of any real size, but adequate for most of our needs.
04/22/2022
Patrick F.

United States
Super Quality Product
This product feels great and looks great! It is a hip pack that can withstand any weather, freezing blizzard conditions or the hot moab desert. I really like the feature of removing the water bottle holders to attach other items or holders, like fishing lines, a gun holster, or whatever you need it to hold! The space inside the pack has plenty of room for a first aid kit and skins if your on a short hike, or anything you need up to 3L of space. The best hip pack I've owned for mountain biking. The water bottles stay in even in consistant aggressive terrain, doesnt flop and breathes really well on your hip so theres not one huge sweat spot on your back. Highly recommend this for any outdoor activity when carrying minimal supplies.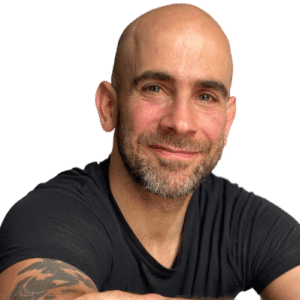 PB
03/10/2022
Paul B.

United States
I like it. Use it every day w the pup.
Great sturdy high quality product. Dinged a small star for how hard the main zipper is to use. The top compartment fits my my iphone12 Pro but barely with beefy case I have on it.