The Zeus - Portable Jump Starter & USB Charger
The Zeus - Portable Jump Starter & USB Charger
Find everything you need in the Zeus, a portable jump starter that doubles as a flashlight and USB charger.
With 20,000 mAh, this portable battery jumper boasts enough power to start even the largest trucks on the road multiple times.
The Zeus can take your iPhone Plus from zero to 100% battery life at least 10 times.
When used as a flashlight, the Zeus can supply light for days on end.
This portable battery charger can get you back on the road when no one's on the other end of the jumper cables, fully recharge your power tools, and revive your dead devices if no power supply is near. Charge the Zeus at home or on the road, and feel safe knowing you have a backup light source during any emergency situation.
*battery clamp cable may vary from photos.
Bundle And Save
Bundle the Zeus with some other great Uncharted Products and save big
What's Inside
The Zeus power system
Nylon hard shell carry case
AC/DC wall adapter
Car charger
Jumper cables
Three way USB charging cord (Mini USB/USB-C/iPhone)
The Nitty Gritty
Charges gasoline and diesel engines up to 8L
Peak Current 1000ADC output for power tools up to 180W
Lithium-polymer
High-level voltage multiplier allows four battery cells to work simultaneously
Lithium Polymer batteries for heat resistance, durability, and a long service life
Dual USB ports
Built-in flashlight
Short circuit protection
Manual start capabilities
Customer Reviews
Write a Review
Ask a Question
09/07/2022
David M.

United States
The Zeus
Performs like a champ. Jumped a small SUV in 2 seconds. Highly recommend!!!
09/06/2022
Jessica L.

United States
Best gift ever
I keep buying these for myself and end up giving them away. I have friends that are firefighters, fishermen, retired veterans, hunters, and everything in between and these are by far the best and most useful gift I've ever given. Will be buying more in the future.
08/29/2022
Evan O.

United States
Small but mighty
Love the Zeus. I have two, one for each car.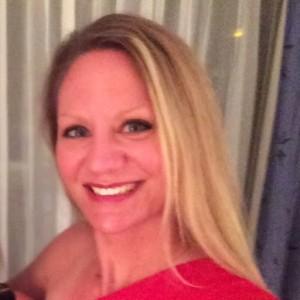 AG
08/29/2022
Amy G.

United States
Just Added a Third Zeus to Our Family - And It Won't Be Our Last!
I purchased my first Zeus in November of 2020 to keep in my 2016 Subaru Forester, and had to put it to the test in the summer of 2021 when I had a complete battery failure in 96 degree heat with storms on the way after another vehicle was unable to jumpstart mine back to life. The Zeus got the car running again on the first try without issue so I could safely drive it to my dealership to have the battery replaced. I didn't open that Zeus again until just a few weeks ago - and was amazed to find that it still had a 75% charge! I ended up buying a new 2022 Subaru Ascent earlier this month and immediately ordered another Zeus for my new car, so my original Zeus could stay with my Forester that my college-age son is now driving. After my husband saw the Zeus and checked out the great features, I bought a third one for him to keep in his 2021 Ford F-150. Aside from the incredibly valuable ability to jumpstart a vehicle when we're on our own, the built in flashlight/strobe flash and the ability to keep our phones and other devices charged while away from a power source (or in the event of a power outage or other emergency) is invaluable. We love the product so much that my husband and I plan to purchase more Zeuses for our parents and our other adult kids before the year is out. Many thanks to Uncharted for creating this essential tool!!
08/26/2022
Andrew

United States
Amazing Equipment
I have owned the Zeus for over two and a half years. It has been ultra reliable, and has started vehicles in conditions ranging from below freezing to over 90 degrees. The charge lasts long enough to jump a car many times. I have jumpstarted one vehicle roughly six times and the Zeus still has about 50% charge remaining. I have used it to charge my phone as well. It is very compact and fits easily in my car. This was a great purchase, and I highly recommend the Zeus!!