First Aid Plus
Is it a first aid kit? Or a survival kit?

It's our famous 600D tarpaulin, welded and 100% waterproof, with a tear-away MOLLE backer. Strap this to your boat, side-by-side, truck, tractor, or space ship* and it'll be right at home, ready to perform when you need it.

On the inside, it's all the ingredients of our top-selling First Aid Pro, plus a collection of tools designed to help you out of a pinch. From our flashlight to multi-tool to matches to duct tape and more, it's the First Aid kit that wants to be a Survival kit. And maybe it is.

*ok, maybe not a space ship, but you get the point.
Bundle and Save
Bundle the First Aid Plus with some other great Uncharted Products and save big
The Nitty Gritty
600D TARPAULIN 
210D LINER
#7 airtight zipper
Hypalon pulls
Nylon internal organizers
Weight: 2 lb 15 oz
Empty Weight: 14 oz
Contents
20 x Adhesive dressings, sterile, individually wrapped
Bandage shears, stainless steel
Cotton gauze swabs, (3 in pack), sterile, 7.5cm x 7.5cm
CPR Card
First Aid Booklet
Hypo allergenic adhesive tape, 25mm wide roll
2 x Nitrile gloves (1 pair in CPR KIT)
Note pad (located at the back of the First Aid Booklet) & pencil
1 x SMART Bandage, heavy duty, 10cm x 2m
1 x Emergency Blanket
Resuscitation face mask, disposable, incl 1 pair gloves & 1 skin cleaning wipe (in CPR KIT)
1 x Saline, sterile, 30ml
2 x Safety Pins
4 x Skin cleaning wipes, with cetrimide (1 with CPR KIT)
Splinter probes, (5 per pack), sterile
Triangular bandage, 96cm x 96cm x 136cm
Tweezers, rust resistant with tip guard, stainless steel
Wound closures (3 per pack), sterile
Duct Tape 2x Chem Lights
Alcohol Wipes
Flashlight
Multi-tool
Stormproof Matches
Customer Reviews
Write a Review
Ask a Question
09/20/2022
Jeff L.

United States
Great lightweight kit
This is a great, all purpose kit with a good assortment of basic items. With things like duct tape, bailing wire, and zip ties in addition to basic first aid, it's a must have for your car trunk, EDC, camping kit, boat, etc. etc.
09/15/2022
anthony g.

United States
Great First Aid For The Price
Every medical personnel I showed this first aid to gave nothing but high praise. Then I told them how much and they could not believe how much of a bargain this kit is. A must have for the price.
09/07/2022
James S.

United States
Very impressive versatile kit
Have not had to use this yet, but gives peace of mind just having it with me on my adventures. Great addition to the other fantastic items I have purchased from Uncharted Supply. What a great company to deal with.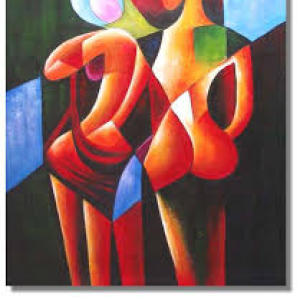 BH
09/05/2022
Brian H.

United States
Best kit ever
Well thought out, everything but the kitchen sink and it may well be in there somewhere. I love the organization, I love the quality, I love the customer service. You will not be disappointed.
09/01/2022
Bryan V.

United States
Triage kit
Compact and light. Works well. Use with trail running lack for longer distances.